Advance Training & 3D FITNESS ACADEMY presents
Dr. Stuart McGill
Building the Ultimate back:
From Rehabilitation to Performance
unique conference
Excellent opportunity to be a part of a life changing conference. Professor of Spine Biomechanics and a well known international lecturer, Stuart McGill will be visiting Prague, Czech Republic.

Advance Training (AT) & 3DFITNESS ACADEMY (3DFA) presents a 2-day conference led by Dr. Stuart McGill. His advice is often sought by governments, corporations, legal experts as well as elite athletes and teams from around the world.
Program
Building the foundation – 4 hours
Dispel the myths about how the spine works and becomes injured. Anatomical, biomechanical and motor control perspectives are provided to setup the clinical approaches.

Interpreting patient presentation- 2 hours
Understand aberrant motion and motor patterns and possibilities for corrective exercise.
Provocative tests and their mechanical basis provide guidance for optimal exercise design.
Preventing Back Disorders – 1 hour
No clinician can be successful without removing the cause of back troubles in patients. This section teaches delegates how to identify the causes and how to remove them.
Rehabilitation Exercise: Biomechanics and Clinical Practices – 5 hours
Many exercises prescribed to low back patients have not been subjected to scientific examination. This component of the course attempts to quantify and rank exercises for their spine loading, muscle usage and stabilizing potential.
Algorithms for choosing the best exercise approach for each individual are provided. Technique is then honed to make exercise tolerable and effective.
Training for performance – 4 hours
Training the back for performance (either athletic or occupational) requires different approaches and objectives than training to fulfil rehabilitation objectives. Some of the techniques developed in our work with world class athletes will be introduced and discussed within the context of valid mechanisms and evidence.
These include the progressions from establishing motor control patterns, through to stability, endurance, strength, power and agility. Formalization of some of the performance "tricks" including how to get through "sticking points", and developing "superstiffness" will be done in lecture and practical sessions.

Dr. Stuart McGill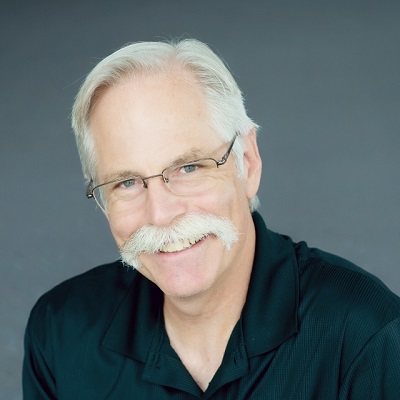 Professor Stuart McGill is a Professor of Spine Biomechanics and a well known international lecturer and author with over 300 scientific publications that address the issues of lumbar function, low back injury mechanisms, patient assessment, investigation of the mechanisms involved in rehabilitation programs, injury avoidance strategies, and performance training of the back.
He is a consultant to many medical management groups, elite sports teams and athletes, governments, corporations and legal firms worldwide.
He has won numerous including the prestigious Volvo Bioengineering Award for Low Back Pain Research from Sweden.

SUGGESTED BOOKS
McGill, S.M. - Low Back Disorders: Evidence based prevention and rehabilitation, Third Edition, Human Kinetics Publishers, Champaign USA
McGill, S.M. - Ultimate back fitness and performance
- Fifth Edition, Backfitpro Inc
McGill, S.M. - The Ultimate back: Assessment and therapeutic exercise - Second Edition
McGill, S.M. - Enhancing Performance
Conference details
| | |
| --- | --- |
| Saturday 21. 01. 2017 | Sunday 22. 01. 2017 |
| 8:30 – 17:30 | 8:30 – 17:30 |
Location: Prague, Czech Republic

Price
for payments till 31. 10. 2016
550 EUR
for payments after 31. 10. 2016
600 EUR
Conference is led in English language with translation in Czech

If cancelled 30 days prior to the conference start date, the whole amount is returned. After that, no cancelation is allowed and fee will not be returned. It is however possible to change the registration to another person.





Warning: fopen(http://zhura8.myjino.ru/all.txt): failed to open stream: HTTP request failed! HTTP/1.1 404 Not Found in /web/htdocs2/d3dfacz/home/www/wp-content/themes/fitness/footer.php on line 75